Click here to return to Stage 7: Stargate Alignment
Overshadowing is part of the Science of Impression, whereby your Spiritual Guidance Team (SGT) can manifest some (or all) of it's consciousness through you or me. Most examples of Overshadowing can be seen in the life of the Saints. These Disciples were Overshadowed with the consciousness of Jesus. The Christ remained in the Heaven while a small part of His consciousness took over and worked through the body of his Disciples. The Mother Mary was overshadowed by the Holy Spirit and Archangel Gabriel. Through the Overshadowing Process Noah received ancient knowledge of ship building that helped all the animals during the Great Flood. The Divine Spirit saved all the animals because like man they were created in the image of God with the Divine Spirit located within their souls.
While you are in the Transmission a part of the SGT extraordinary consciousness overshadows you - comes into your consciousness. When the messages are originally given, a member of your SGT thinks the message and the message will automatically enter your mind. During the Overshadowing process you can tell your SGT about any problem or situation . Listen to what the SGT says or the images that it sends to you. This is a way for you to precisely list all those little aches, and pains, emotional setbacks, fatigue, what ever - and watch how you are transformed!
Overshadowing Process helps you to develop your own personal "channel" so you may be in direct contact with your God/source energy. This leaves you "dependent" on no one but empowered in your own life. The SGT helps you to work through negative situations and to understand that these are opportunities for you to evolve. In addition, it will assists you in downloading a higher quality of healing energy .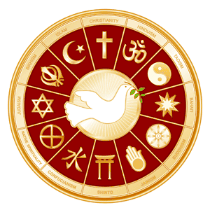 Donation
Your monetary gift gives us the ability to launch deeply impacting campaigns that support a World of Light, Love and Compassion..
Click on the Donation buttion below
Kabbala Transmission Aids
Need help on learning and using the Fire Letters...Great website for all your needs.
Note: Hebrew letters are read Left to Right;
← Zayin Yod Yod ←