Rio Grande Valley, Texas New Thought Church
The Church of the Divine Spirit was started in 2007 at St. Michael's Grove, Bayview Texas. It offers an alternative to traditional religious practice, and welcomes all who wish to participate. The Church is a " New Thought" resource of services, products, and ideas that support raising the consciousness of mankind to bring it into harmony with the Earth. The New Thought movement has roots in American Christianity. New Thought Christian Churches share a set of beliefs concerning metaphysics, positive thinking, the law of attraction, healing, life force, creative visualization, and personal power. New Thought holds that Infinite Intelligence, or God, is everywhere, Spirit is the real self, true human selfhood is Divine, Divine thought is a force for good, sickness originates in the mind, and "right thinking" has a healing effect. New Thought Churches share some core beliefs:
God or Infinite Intelligence is supreme, universal, and everlasting
Divinity dwells within each person, that all people are spiritual beings
The highest spiritual principle [is] loving one another unconditionally... and teaching and healing one another and
Our mental states are carried forward into manifestation and become our experience in daily living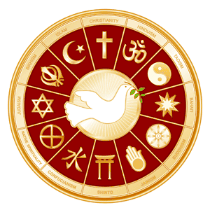 Donation
Your monetary gift gives us the ability to launch deeply impacting campaigns that support a World of Light, Love and Compassion..
Click on the Donation buttion below
Kabbala Transmission Aids
Need help on learning and using the Fire Letters...Great website for all your needs.
Note: Hebrew letters are read Left to Right;
← Zayin Yod Yod ←