Click on the link below to go to page
KODOISH, KODOISH, KODOISH ADONAI 'TSEBAYOTH:
"Holy, Holy, Holy, is the Lord God of Hosts."
This is the Mantra of all Mantras, used for protection and to establish Higher Vibration that allows an individual to enter the Higher Realms at will. It creates a shield and can be considered a portal to the Higher Realms. It is also the salutation used between those Higher-Vibratory Beings in service to Prime Creator and as a way to exalt the Creator.
Meaning – "Holy, Holy, Holy is the Lord of Hosts" or "Holy, Holy, Holy is the Lord our God"
Pronounced – Koh-Doh-Eesh, Koh-Doh-Eesh, Koh-Doh-Eesh, Ah-Doh-Nah-Eee, Tzeh-Bah-Yoth.
As a salutation to Higher-Vibratory Beings, it is said three times back-to-back. It works best when said twelve times or more, and for protection and raising vibration to enter the Higher Realms, it should be said as a Mantra that replaces your thoughts. It is said out loud, under your breath or quietly, in your mind.This is much like receiving a phone call, you call to a particular angel, saint, or even the creator. They receive your call, but you must approach this with a deep need or desire to receive what you are asking for.
List to this Holy Mantra on Utube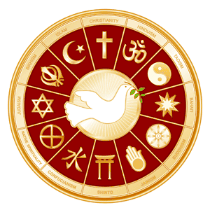 Donation
Your monetary gift gives us the ability to launch deeply impacting campaigns that support a World of Light, Love and Compassion..
Click on the Donation buttion below
Kabbala Transmission Aids
Need help on learning and using the Fire Letters...Great website for all your needs.
Note: Hebrew letters are read Left to Right;
← Zayin Yod Yod ←