There is a legend about the Lost Chord of Creation, somewhat like the story of the Holy Grail. If three lost notes could be found, and sounded together, then the world will unveil its eternal nature, and all things mortal will vanish. It is possible to reconstruct this lost chord by working with the earth chakras as you walk the Labyrinth. Listen for the sound of praise emanating from Chakra one , Mt. Shasta. Hear the note of love sounding from Chakra Four, the world's heart centre Glastonbury. Then hear the sound of joyous thanksgiving singing from Chakra Five, Throat centre from Palenque and Rio Grande Valley ". Have the creativity and wisdom to combine these three notes into one force, and then regenerate the world.
| | |
| --- | --- |
| Number | Chakra Locations |
| One | Mt Shasta, California, USA (Base Chakra: Inner Earth & Cities of Lights, Pleiadians) |
| Two | Mt. Kilauea, Hawaii from your (Sacral Chakra: Lemuria and Sirius ) |
| Three | Uluru-Kata Tjuta, Northern Territory, Australia (Solar, Mother Earth) |
| Four | Glastonbury and Shaftesbury, England (Heart Chakra Pleiadians ) |
| Five | Palenque, Mexico. Rio Grande Valley Texas from your (Throat Chakra Atlantis Sirius) |
| Six | Great Pyramid, Mt. Sinai, Mt of Olives, Middle East (Third Eye Chakra Orion) |
| Seven | Machu Picchu, Peru, South America (Crown Chakra, Ashtar Command ) |
| Eight Soul Star | Lake Titicaca, Peru and Bolivia, South America (Inner Earth and Cities of Lights, Arcturians) |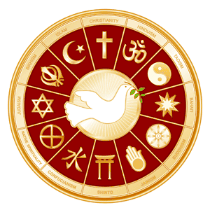 Donation
Your monetary gift gives us the ability to launch deeply impacting campaigns that support a World of Light, Love and Compassion..
Click on the Donation buttion below
Kabbala Transmission Aids
Need help on learning and using the Fire Letters...Great website for all your needs.
Note: Hebrew letters are read Left to Right;
← Zayin Yod Yod ←