What is the New Cosmic Christ Consciousness?
What is the New Cosmic Christ Consciousness
The new consciousness is a faster rate of vibration and a higher quotient of light. This consciousness lets the Divine Spirit live within you as your "Christ Self". This is the "I Am He" consciousness of the Son of God fully realized in the son of man, Jesus.

" He that has seen me has seen the Father"
"Believe you not that I am in the Father and the Father is in me"
"The words I speak unto you I speak not of myself, but the Father that dwellth in me, he doeth the works. Believe me that I am in the Father and the Father is in me"

The New Cosmic Christ Consciousness is part of the 7 Planetary Gateway's mission to support "World Inner Balance and Androgyny". This Consciousness was part of our original DNA template to help us to balance opposites and merge with our Higher Self. When the Divine Spirit created our Original DNA Template the "Star Codes", switched on to give us the ability to attain a Balanced Cosmic Consciousness. This latent DNA strand integrated Heaven and Earth, Spirit and Matter, Good and Evil, Light and Dark, Male and Female. These codes have been turned off. The energy link with the El Tulle Tree allows our Montezuma Cypress to receive and transmit energy that carries the activation codes for turning on these Star Codes and awakening this unique form of Cosmic Christ Consciousness.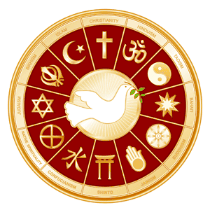 Donation
Your monetary gift gives us the ability to launch deeply impacting campaigns that support a World of Light, Love and Compassion..
Click on the Donation buttion below
Kabbala Transmission Aids
Need help on learning and using the Fire Letters...Great website for all your needs.
Note: Hebrew letters are read Left to Right;
← Zayin Yod Yod ←