Click on the link below to go to a page
Otherkin
From Wikipedia, the free encyclopedia
A regular heptagram known as the Elven Star or Fairy Star is used by some members of the otherkin subculture as an identifier. Otherkin are a community of people who see themselves as partially or entirely non-human. They contend that they are, in spirit if not in body,not human. This is explained by some members of the otherkin community as possible through reincarnation, having a nonhuman soul, ancestry, or symbolic metaphor. According to Joseph Laycock, "scholarship has framed this claim as religious because it is frequently supported by a framework of metaphysical beliefs."Not all otherkin necessarily share these beliefs; some may simply prefer to identify as non-human.
Description
Otherkin largely identify as mythical creatures. Examples include: angels, demons, dragons, robots or androids, elves, fairies, sprites, plants, aliens,. Many otherkin believe in the existence of a multitude of parallel/alternative universes, which would explain the existence and the possibility to relate to fantastical beings.
Some otherkin (such as elvenkin) claim they are allergic to iron (and products of modern technology), whilst other otherkin (such as dragonkin) claim that having no allergies is a sign of being an otherkin. Some otherkin also claim to be especially empathic and attuned to nature. Some claim to be able to shapeshift mentally or astrally—meaning that they experience the sense of being in their particular form while not actually changing physically.
Etymology
The earliest recorded use of the term otherkin, in the context of a subculture, appeared in July 1990 and the variant otherkind was reported as early as April 1990. The word "otherkind" was initially coined from the word "elfinkind", to refer to non-elf others who joined the communities.
History
The otherkin subculture grew out of the elven online communities of the early-to-mid-1990s.The oldest Internet resource for otherkin is the Elfinkind Digest, a mailing list started in 1990 by a student at the University of Kentucky for "elves and interested observers". On 6 February 1995, a document titled the "Elven Nation Manifesto" was posted to Usenet.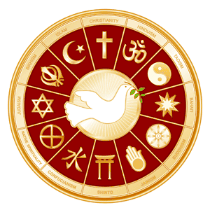 Donation
Your monetary gift gives us the ability to launch deeply impacting campaigns that support a World of Light, Love and Compassion..
Click on the Donation buttion below
Kabbala Transmission Aids
Need help on learning and using the Fire Letters...Great website for all your needs.
Note: Hebrew letters are read Left to Right;
← Zayin Yod Yod ←