What is a Crystal Light Pyramid Attunement?
Our Crystal Light Pyramid Vibration Energy Attunements work to cleanse and heal your energy field (the Aura, Chakras and Sephira) from old issues and negative energies. These sessions are like a super-charged healing session and are a very powerful way to make changes in your life quickly. The energy centers can be balanced and cleansed using many methods, but nothing has been found to be more effective than our unique combination of cutting edge technologies... vibrational therapies, Pyramid, Crystal Light Healing and Guided Imagery.
You may pick either an Tradtional Chakra Energy Attunement or Angelic Tree of Life Attunement both are excellent methods to clear out negative energy. The only difference between the two is the type of Energy Model that is applied. The Angelic Tree of Life Attunement is based on the Tree of Life Energy Model from the Western Christian Qabala. This identifies 11 energy centers instead of the standard 7 chakra used in the Eastern Hindu and Buddest Model. These energy centers are called Sephira and bring in the qualities of the Divine Spirit. The Traditional Chakra Attunement works with the tradtional chakras but adds in the 8th to the 12th, the Earth Star Chakra and somentimes 5th dimensional chakras.
What happens during an Full Energy Body Attunement :
First Chakras and Aura are measured with RFI to identify problem areas in Chakras and Aura.
Problem issues are addressed with Energy Tuning Forks or Angelic Tuning Forks along with special Crystals and guided visualization that work with the Vibrational Attunement. This attunement is done uder the Rusioan Pyramid.

Next you will be lead into the Giza Pyramid for a visualization to "Activate a Stargate" in order for your Spiritual Guidance Team, Guardian Angels or Star Family to become an activate partner in your healing session.

The first is through the "Overshadowing Process" where you open up a channel so you can recieve advice, messages or healing energy directly into the problem area. This Visualization are done under the Russian Crystal Light Pyramid and then the Giza Crystal Light Pyramid using the Fire Letter Mantras. Time under each pyramid is based on the problems identified by the RFI. This is the most frequent time allotment for each pyramid.
Atunement take 1 to 2 hours based on the problems identified.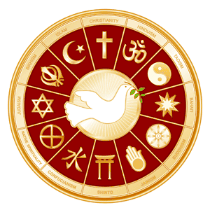 Donation
Your monetary gift gives us the ability to launch deeply impacting campaigns that support a World of Light, Love and Compassion..
Click on the Donation buttion below
Kabbala Transmission Aids
Need help on learning and using the Fire Letters...Great website for all your needs.
Note: Hebrew letters are read Left to Right;
← Zayin Yod Yod ←