What People are saying about Holy Fire Reiki
The energy is amazing. I find it makes the Reiki 1&2 stronger and more effective, and it has huge possibilities for spiritual growth at the master and Karuna. I think of it as a more powerful, higher level spiritual light shining through the windows of Reiki and into humanity.
I had been doing Reiki for over 20 years, but since I earned Holy Fire in Jan 2014, I feel major healing occurring on deep levels of myself. I procrastinate less, and relax more. I am finding it easier to work with areas of difficulty in my life, and to help others work through there areas of difficulty. Holy Fire Reiki is good for helping us connect more clearly to divine guidance.
Reiki started in the early 1900s during a period of radical change and modernization of Japan. Hayashi worked to make Reiki easier for ordinary people to learn, and helped Hawayo Takata adapt Reiki to the needs of the west. Takata continued to evolve the system, dropping some of the Japanese techniques, and telling everyone Reiki had a Christian orgin. After Hawayo Takata passed in 1980. Different systems of attunements evolved. I am delighted to be part of its evolution, in the late 90's with Karuna, and now with the Holy Fire energy.
In my personal work with it, I feel this energy can heal the deeper wounds of the soul, generational wounds, and release and heal any heavy energies associated with them.

Holy Fire Reiki is the most profound experience of my life. The ignitions were deep, gentle, life altering and are ongoing. I have been receiving profound healing since my ignition and know it will continue. I felt the Holy Fire energy coming to me as soon as I had made the decision to take the class. By the time I attended the class it was already becoming part of me. Jesus was very prominent in this healing and remains prominent in my practice. I have had some connection with Jesus in the past, but not so profoundly. The Holy Love experience on day one uncovered an area of deep healing that I was unaware needed healing.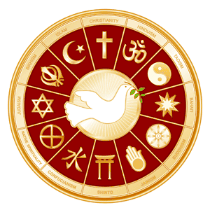 Donation
Your monetary gift gives us the ability to launch deeply impacting campaigns that support a World of Light, Love and Compassion..
Click on the Donation buttion below
Kabbala Transmission Aids
Need help on learning and using the Fire Letters...Great website for all your needs.
Note: Hebrew letters are read Left to Right;
← Zayin Yod Yod ←