Texas Healers Metaphysical Potluck
Click on the link below to return to a page

Join us for the Texas Healers Metaphysical Monthly Potluck. Come to share your stories, feel higher energies, make new friends or just come to learn and grow. This group is created to bring together Spiritually Minded People (Beginners or Experienced), Lightworkers, Psychics, Earth Angels, Aura Seers, ETs, Crystal Workers, Chakra Balancers, Channelers, Energy Workers, Healers and Teachers who are interested in meeting like minded people and share in the "Oneness" of the Divine LIGHT. Every month we will have a different theme for discussions and group meditations. We will be exploring topics ranging from healing, time travel, spiritual guides, ET's, stargates, life purpose, protection, psychic experiences to everything in between. You may also choose to join in on other events offered:
1. Sharing Circle
2. Cleansing and Protection Attunement
3. Vibrational Attunement with "OM" Tuning Fork and Crystals
4. Releasing and Manifesting Labyrinth Walk
5. Group Meditation
6. Manifestation and Fire Ritual
Bring your favorite crystals or a bottle of water to place inside our 12 ft. copper Crystal Light Pyramid or in the center of our outdoor Stargate Labyrinth where they will get energized.
Some Events will be held on our outdoor patio next to a Resaca, so be sure to wear appropriate clothing, good shoes that you can walk in and insect repellent. Please call ahead to let us know what kind of potluck you will be bring (salad, beverage, dessert, sandwiches, casserole, side-dish). We are hoping these monthly events will pull together the RGV Metaphysical community and allow people to begin to network both professionally and personally.
For more information call (956)233-1629 or e-mail us at eldersamano@gmail.com
__________________________________________________________
Event: Texas Healers Metaphysical Potluck
Theme: Spirit Guides: Who are they and how do you connect with them?
Date/Time: Nov 3 2:00 p.m. to 6:00 p.m.
Location: St. Michael's Grove, Bayview Texas
Activities:
Crystal Vibrational Attunement
Crystal Light Pyramid Guided Visualization to get in touch with your Spiritual Guides and increase your awareness of entities from other planes of existence
Workshop to learn practical methods for tips identifying and communicating with your Spiritual Guidance Team in your daily life
Discussion Group and Sharing
Meeting like-minded people and making new friends
and more...

| | | |
| --- | --- | --- |
| | | |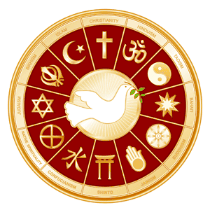 Donation
Your monetary gift gives us the ability to launch deeply impacting campaigns that support a World of Light, Love and Compassion..
Click on the Donation buttion below
Kabbala Transmission Aids
Need help on learning and using the Fire Letters...Great website for all your needs.
Note: Hebrew letters are read Left to Right;
← Zayin Yod Yod ←