The Planetary Stargate System are the Earth's connection points or Portals into the Galactic and Universal Stargate Systems. They were once sealed off and closed, but now these Stargates are progressively opening during the Ascension Cycle.
Stargates Inside U.S.
Stargate Arkansas - Pinnacle Mountain (Primary)
Stargate Mount Shasta,
Stargate Rio Grande Valley South Texas:
Stargate Haleakala Crater, Hawaii:
Stargate Denali, Alaska
Stargate Mt Shasta,
Stargate Needle Rock, Colorado
Stargate Offshore-Gulf of Mexico , near Galveston, Tx
Stargate Asheville, NC
Stargate Herkimer, NY
Stargate Sedona, Arizona
Stargate Sarasota, Florida

Stargates Outside US
Stargate Palenque Mexico
Stargate Chitzen-Itza , Yucatan Mexico
Stargate Central Mexico, Aguascalientes
Stargate Monte Alban, Mexico
Stargate Cyprus
Stargate .Great Pyramid-Mount Sinai-Mount of Olives:
Stargate Gros Morne, Newfoundland, Canada
Stargate Lake O'Hara, BC, Canada
Stargate Bimini
Stargate Table Mountain: Near Capetown, South Africa
Stargate Lake Taupo-Tongariro, New Zealand:
Stargate Mount Fuji, Japan
Stargate Uluru-Kata Tjuta, Australia:
Stargate Lake Titicaca, South America:
Stargate Bali
Stargate Vale of Pewsey, Amesbury, Wiltshire, UK Stonehenge
Stargate Ireland's Eye, Irish Sea
Stargate St. Ives Bay, Cornwall, UK
Stargate Monsegur, Southern France
Stargate Machu Picchu
Stargate Caucasus Mountains at Russia & Georgia border
Stargate Thar Desert at India & Pakistani border
Stargate Ionian Islands, city of Gaios on Paxos
Stargate Xian, China
Stargate Lop Nur, border Tibet/China
Stargate Valley of the White Horse, Westbury England
Stargate Abadan, Iran
Stargate Basrah, Iraq
Stargate Easter Island, Chile
Stargate Bermuda Triangle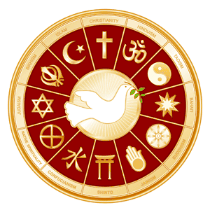 Donation
Your monetary gift gives us the ability to launch deeply impacting campaigns that support a World of Light, Love and Compassion..
Click on the Donation buttion below
Kabbala Transmission Aids
Need help on learning and using the Fire Letters...Great website for all your needs.
Note: Hebrew letters are read Left to Right;
← Zayin Yod Yod ←