Qabala Ascension Series
The Qabala is a tool, like a magnifying glass with a set of interchangeable lenses to examine your life. Each Sephirah has its own unique lens, helping you to view your daily lives through the qualities and aspects of that sphere. You use these lenses to examine our lives and make new choices to change your life. Dr. Roberta Dahl will act as a tour guide to help you through the process of self-discovery.

Our classes are simple. We study the spheres (qualities of Divinity) and the paths to the spheres (11 spheres) and incorporate these qualities into our lives. Each sphere on the Tree represents an aspect of Divine Spirit. During each class we study two or three spheres. As we ascend up tor down the Tree intellectually, experientially we are transforming and transmuting, clarifying and clearing out our negative egos. This requires t we examine our lives and clear out aspects of ourselves that conflict with the quality we wish to bring in. As we work up and down the Tree, we clear out more and more, layer after layer. The Tree of Life is the DNA instruction manual for life. The class is held twice a Month on the First and Third Saturday from 3:00 p.m. to 5 p.m. Suggested Love Donation is $20 per session or give what you can.
Instructor: Dr. Roberta Dahl was trained and a member of the Builders of the Adytum, a modern Mystery School. Adytum is the Greek word for Inner Shrine or Holy of Holies. Like Jesus, who many believe was trained in Cabala; members of the Order aspire to build the Inner Temple, to construct the Holy of Holies within. People of all faiths are welcome to study the teachings of this Order. B.O.T.A. recognizes Qabala as the root of Judaism and Christianity. Its ultimate purpose is to hasten the true Brotherhood of mankind and to make manifest the truth that love is the only real power in the universe.

| | | |
| --- | --- | --- |
| | | |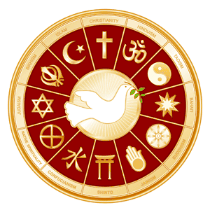 Donation
Your monetary gift gives us the ability to launch deeply impacting campaigns that support a World of Light, Love and Compassion..
Click on the Donation buttion below
Kabbala Transmission Aids
Need help on learning and using the Fire Letters...Great website for all your needs.
Note: Hebrew letters are read Left to Right;
← Zayin Yod Yod ←