| | | |
| --- | --- | --- |
| | Galactic Alignment with the Pleiades | |
Click here to return to Stage 11: Upgrade
The link up between your Chakra system and the Seven Sisters of the Pleiades have been practiced in many civilization and timelines including: the Maya, the Cherokees and the ancient Egyptians. Linking the Pleiades to your chakra column begins your upgrade to a 5th Dimensional Chakra System. The first thing that occurs with this link up is a massive increase in our capacity to hold light within our four body system. This creates a massive upgrade in your entire operating system. It's like upgrading from Human Consciousness 3.0 to Galactic Consciousness 12.0.
The Fifth Dimension
The Fifth Dimension has been described as the dimension of Love, of living totally from the Heart. In order to enter into the Fifth Dimension and stay there, all mental and emotional baggage must be left at the door. No fear, anger, hostility, guilt exists there—no suffering or sense of separation. Mastery over thought is a prerequisite. Manifestation in the Fifth Dimension is instantaneous. There is no distinction between past, present or future. After you have practiced this Transmission for at least three or four times ...over several weeks you will have begun the process of attuning to a 5th Dimensional "enlightened reality".
Click here to return to Upgrade page
In this session you will be doing a chakra alignment with the the Seven Stars of the Pleiades, the planet Sirius, Inner Earth, our Sun, our Moon, and the Galactic Center of the Milky Way. Below is a brief review of the effects of linking your consciousness to each of these planets :
Sirius with Third Eye Chakra: Accelerates your ability to create multi-dimensional link-ups. Also linking your Third Eye to Sirius attunes your inner vision to the frequency of 6th dimensional sacred geometry. This enhances your ability to create your own reality, to heal yourself, and to restructure your form to move through other dimensions and timelines.
Sun with Heart Chakra: Attunes you with the Vibrational Seed Pattern of the Collective Consciousness for this timeline. Allows you to co-create with Mother Earth and other Lightworks through the Planetary Grid System.
Milk Way with Pineal Gland: Attunes you to the Vibrational Seed Pattern of Cosmic Manifestation fueled by the Universal Laws, Laws of Nature, and Occult Laws. This allows you to be part of the Planetary Ascension Plan.
Moon with Sacred Chakra: Attunes you with the Vibrational Galactic Yin (Goddess) Consciousness that re-aligns and balances your yin and yang polarities.
Inner Earth with Alta Major Chakra: The Alta Major Chakra has been called the the Spiritual Gateway Chakra . It acts as an energetic doorway through which we communicate spiritually with other dimensions- the gateway through which you can access higher dimensions of consciousness. When you link it with Inner Earth you are automatically attune with the vibrational seed pattern of Inner Earth's Halls of Amenti and Inner Earth Cities of Light that are the last strongholds of the Lemurian and Atlantis civilizations. This link allows you to review and imprint on the "Original Race Blueprint" . This Blueprint contains encodings that allow the fragmented Human soul to eventually re-evolve back into its original divine blueprint as a 12D Crystalline Being.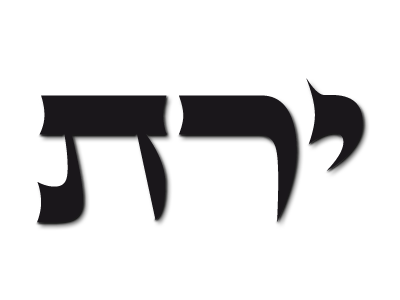 Become Partner with Light to Create Abundance
Fire Letter Mantra ← Tav(indigo) Resh(red) Yod(lime green)
Recite Decree:
By the Authority of Yod Resh Hey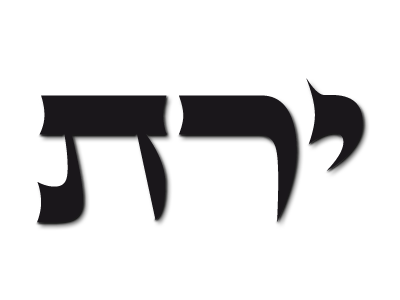 in the name of the Christ within me, Yod Hey Shin Vau Hey,

I decree that I am ready to activate and remember my your stellar and galactic origins and to experience a 5th Dimensional Consciousness with the planetary light bodies. I am ready to become a Co-Creator with Celestial Bodies of Universe to become an active partner in the Planetary Ascension.
Visualization:
Ground yourself and bring in a protective tube of light

Envision a golden infinite symbol connecting your Pineal Gland with the center of the Milky Way
Recite : Yod Resh Tav

Envision a golden infinite symbol connecting your Third Eye Chakra to the planet Sirius and the White Lodge Headquarters of Ascended Master.
Recite: Yod Resh Tav
Envision a golden infinite symbol connecting yourAlta Major chakra to Inner Earth
Recite: Yod Resh Tav
Envision a golden infinite symbol connecting your soul matrix that is in the center of your Heart Chakra with our Sun.
Recite: Yod Resh Tav
Envision a golden infinite symbol connecting your Sacred Chakra with the center of the Moon
Recite: Yod Resh Tav
Envision a golden infinite symbol connecting your Earth Star Chakra 6" below your feet to the Crystalline Grid at the center of the Mother Earth


Recite

: Yod Resh Tav

Envision a golden infinite symbol connecting your pineal gland to the Unity Grid surrounding the Earth
Recite: Yod Resh Tav
Envision a golden infinite symbol connecting your chakras to Picture: The Seven Sisters of the Pleiades, connect each of the planet to one of your chakras
Envision a golden infinity symbol connecting Maia to your Crown Chakra,
Recite: Yod Resh Tav
Envision a golden infinity symbol connecting Taygeta to your Third Eye
Recite: Yod Resh Tav
Envision a golden infinity symbol connecting Celaeno to your Throat Chakra
Recite: Yod Resh Tav
Envision a golden infinity symbol connecting Electra to your Heart Chakra
Recite: Yod Resh Tav

Envision a golden infinity symbol connecting Alcyone to your Solar Plexus
Recite: Yod Resh Tav
Envision a golden infinity symbol connecting

Pleione

to your Sacred Chakra
Recite: Yod Resh Tav
Envision a golden infinity symbol connecting Merope to your Root Chakra
Recite: Yod Resh Tav
Now relax for at least half an hour and feel the frequencies of the Stellar bodies as they penetrate deeper into your 4 body system