Stargate Activators Take the Name , Take the Power
All Stargate Activators contain the power of Fire Letter combinations for the sacred "72 names of God". Each Fire Letter God name represents a unique energetic vibration that can bring in your Higher Self or Inner Messiah that acts as magnifiers of one's intention, building a powerful resonance between oneself and the latent powers of the higher worlds. The Fire Letters in the sacred names have the power to push you into the next stage of evolution. Fire Letters are defined in the Cabbalah as the Hebrew letters created before the formation of the Universe, and participated in the creation of each and every living thing. The Fire Letters constitute the DNA of the Universe. Stan Qabala, physicist, states that,
"the ancient Hebrew alphabet is far more than an everyday toll for everyday communication or the transmission of sacred texts, the letter forms themselves have intrinsic geometric and mathematical properties that point us to a profound knowledge of life and the nature of human consciousness."
Click on the Links below to review all of our Stargate Products and Transmitter Aids
Room Transmitters
Fire Letter Mantra Aids
Transmission Grounding Shoe Soles & Mats
Transmitter Hand Chakra Activators
Transmitter Pendulum
Crystal Transmitter Head Rings
Transmitter Head Bands
Transmission Study Guide
| | | |
| --- | --- | --- |
| | | More Transmission Products |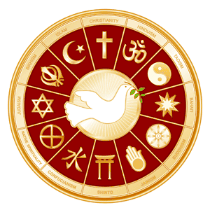 Donation
Your monetary gift gives us the ability to launch deeply impacting campaigns that support a World of Light, Love and Compassion..
Click on the Donation buttion below
Kabbala Transmission Aids
Need help on learning and using the Fire Letters...Great website for all your needs.
Note: Hebrew letters are read Left to Right;
← Zayin Yod Yod ←