Improve your Mood and dispel Depression

These 7 Divine Names of God written in Fire Letters can help you to maintain a mood of satisfaction and joy. Their vibrations dissolves thoughts of dissatisfaction and frustration, when we feel everything is dark and pointless. These negative feeling adversely affects our daily functioning, decision making, loss of enthusiasm and positive progress.

You can change this, by working with a few letter combinations from the 72 names of God. These are visualization tools, which can be used in your daily life to improve your outlook and consequently, attract joy and abundance to yourself. These sacred fire letter combinations are a direct link between the spiritual world and the physical world. Each one of the 72 names open a channel that connects you to the power of Fohat Sacred Fire Energy. Sacred Fire is a powerful force capable to bring about real changes in your life, if you use it the right way and do it consistently. When we inscribe a certain letter combination in the mind, body and soul, and we keep doing it over time, we shall see positive changes that will begin at the spiritual level, and from there will affect the mental, emotional and physical levels.
59
Divine umbilical cord to remove spiritual darkness
← Cheth Resh Hey ←
Tarot Keys for Meditation:
Hey (Fishhook): Star Card, Color: Violet
Resh (Head): Sun Card, Color: Orange
Cheth(Fence): Chariot Card, Color: Amber
The umbilical cord that connects you to the Divine light – this name helps in cases of groping in the dark, sadness, anger outbursts and moodiness, pessimism, depression, and over-activity. ה.ר.ח is your direct connection to the Creator, that gives the power to overcome negative outcomes, find what was lost, revelation of hidden secrets, activation of the sixth sense, taking responsibility, courage, overcoming fears, and filling life with renewed light.
8
Remove negative energy - from yourself or others
← Tav Hey Kaph ←
Tarot Keys for Meditation:
Kaph(Spoon): Wheel of Fortune Card, Color: Violet
Hey (Fish Hook): Star Card, Color: Violet
Tav (Tau Cross): World Card, Color: Indigo
- Removal of negative energies resulting from mental stress, or from people or places that radiate darkness and hatred. This name disperses harsh energy, counteracts anger and hatred, neutralizing negativity from your surroundings, counteracts stress and mental tension, helps to get rid of sadness, depression, fear and misery, balances the energy surrounding the body, stabilities anxiety, frustration, aggression, fear, worries and temper tantrums, promotes tranquility and relaxation, and makes room for positive energies.
16
Removing depression after a personal setback
← Mem Kuf Hey ←
Tarot Keys for Meditation:
Hey (Fishhook): Star Card, Color: Violet
Kuf or Qoph (Back of the Head): Moon Card, Color: Crimson
Mem(Water): Hanged Man Card, Color: Deep Blue

Rising from depression – This name protects against depression, mental illness, helplessness, fear and guilt. Encourages optimism and new beginnings, giving the emotional power to stand firm on your feet after defeats, and gives endurance when the path seems unbearable. ה.ק.ם reminds us not to be tempted to take the path of melancholy, and that true greatness is expressed by undaunted recovery, which expands the spiritual light in the world.
63
Create appreciation, humility, and gratitude
← Vav Nun Ayin ←
Tarot Keys for Meditation:
Ayin (Eye): Devil Card, Color: Indigo
Nun (Fish): Death Card, Color: Green Blue
Vav(Nail): Hierophant Card, Color: Red Orange
Appreciating what exists – This name will relieve stress, frustration and negative energy, it will teach unconditional appreciation and gratitude, encourage enthusiasm and enjoyment of what you have in life, and heal misery that originates from looking back to the past.
1
Return to creation - time travel "back to the future"
← Vav Hey Vav ←
Tarot Keys for Meditation:
Vav(Nail): Hierophant Card, Color: Red Orange
Hey (Fishhook): Star Card, Color: Violet
Vav(Nail): Hierophant Card, Color: Red Orange
Happiness – This name brings happiness, joy and appreciation to the things life gives you. It encourages optimism, relieves misery, and brings satisfaction on a deep spiritual level.
70
Remove blockages for financial success
← Mem Beth Yod ←
Tarot Keys for Meditation:
Yod (Hand): Hermit Card, Color: Lime Green
Beth(House): Magician Card, Color: Yellow
Mem(Water): Hanged Man Card, Color: Deep Blue
Finding order behind the chaos – This name will help you find order in chaos, overcome the feeling of panic and depression, to focus, to see things in a broad vision, and gain complete acceptance of the situation. י.ב.מ will help you understand the plan of God that leads you in fulfilling your destiny, the causes of problems you face, and thus – attain serenity, stability and spiritual growth.

12
Transform hatred through unconditional love
← Ayin Hey Hey ←
Tarot Keys for Meditation:
Hey (Fishhook): Star Card, Color: Violet
Ayin (Eye): Devil Card, Color: Indigo
Inspires unconditional love, and love for your fellow man (even those you have difficulties with). It rises the love in relationships, Love of mankind, helps to create harmony in our relations with our peers, between humanity and nature, and thus achieving true joy and spiritual enrichment. ה.ה.ע will encourage the progress of relationship towards marriage, developing new friendships, and will dispel resentment and bitterness resulting from quarrel or dispute, hatred and resentment. This name protects against the temptations that cross our path and from the evil inclination of our dark sides. It reminds us that we cannot love others if we do not love ourselves first.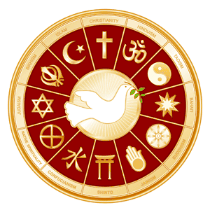 Donation
Your monetary gift gives us the ability to launch deeply impacting campaigns that support a World of Light, Love and Compassion..
Click on the Donation buttion below
Kabbala Transmission Aids
Need help on learning and using the Fire Letters...Great website for all your needs.
Note: Hebrew letters are read Left to Right;
← Zayin Yod Yod ←