18th Annual South Padre Island Market Day & Healthy Living and Wellness Expo
South Padre Island Convention Center
Fri. Feb. 21, Sat. Feb. 22, Sun. Feb 23 2014
ONLY $1 to get in and shop from
9 AM till 5 PM


Come to the Market ... where you'll find unique gifts & collectibles, home decor, art & crafts, trade show items, jewelry, medical & health products, cookware, tools, travel & tourism, clothing, speciality & gourmet food & more!
Enjoy easy listening live music. Oil paint artists will be on hand. In addition, many artists of the Laguna Madre Art League will display their work.
Healthy Living and Wellness Expo click here for information on
FREE HEALTH SCREENING
So come for the shopping and
stay for the fun!
If you wish to have more information on being a vendor e-mail katepadre@aol.com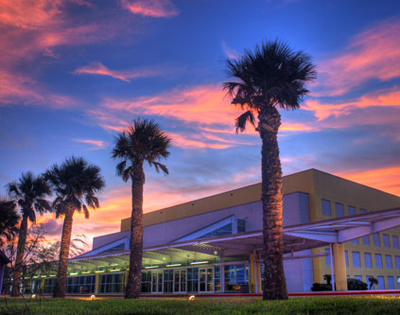 Last Year Participants for 2014 1st. EXPO
Services:
Harlingen Medical Center: Education & Free Health Screening

Valley Baptist Health Systems: Education & Free Health Screening

Valley Regional Medical Center: Education & Program Services
Molina Medicare and Downtown Brownsville Lion's Club: Free vision screenings with the Pedia-Vision machine.

The One Healing Center:LED Light Therapy, Ionic Foot Bath, All Natural Products, Weight Loss Solutions, De-Stress Herbal Remedies, Energy Boosting Supplements, Anti-Aging Programs www.theonehealingcenter.com

Behavioral Wellness Center:Psychiatrist Services, Acupuncture and Oriental Medicine,Tuina, Qi Gong, Forever Young Products

Dr. J. Caquias,M.D. : Integrative Health Services & Infusions, Chelation, Membrane Therapies, Nutritional Therapies & Evaluations, Anti-aging Medicine, Autism Doctor, Author of the Ideal Body, You are Never too Old

Energy Meditation Center: Aura & Chakra Readings, Crystal Singing Bowl Therapy, Crystal Light Bed Therapy, Self Healing Meditation, Life Purpose Readings, Reiki & Energy Therapies
http://texashealers.com/_energy_meditation_center__

Bruno Groening Healing: Spiritual Healing Method http://texashealers.com/bruno_groening_healing_circle

Texas-Mexico Holistic Health Network: South Texas & Northern Mexico Web Directory for Alternative Health & Green Living. http://texashealers.com/directory1

Heaven & Earth Healing Studio: Massage Therapies, Amethyst Bio-Mat, Healing Jewelry

La Mobile Massage: Massage Therapies and Pain Management

Eckankar: Religion of Light & Sound Spirituality & Healing

International Animal Clinic, Dr. Alberto Hernandez: Preventative veterinary health care, a wide variety of diagnostic and treatment options, surgical services, dental treatments, and client education.


PRODUCTS:
Valley Herbal Products: NopalActiv Nopal Wellness Drink, NopalActiv Nopal Capsules, Aloe Vera Juice, www.valleyherbal.net

Culligan Water of the Rio Grande Valley: Drinking Water & Soft Water, Bottle Water, Reverse Osmosis, Water Softeners Culligan Water of The Rio Grande Valley 1300 W. Bus. 77 P.O. Box 1029 San Benito Tx. 78586
www.CulliganRGV.com

Complete Nutrition: Nutrition Consultations, Body Mass Index Analysis, Diet & Supplement Advice

SWISS JUST: Essential Oils for Aromatherapy. Products for Emotional, Physical and Demo Cosmetic & Well Being

Ahmsi: Nutriready Health Food Supplement made with seeds and grains of sunflowers, oatmeal, chia, sesame & soy

RadhaKrishna Gifts: Imported Gifts and Natural Products

VeganMarket: Vegan Food Products

Body By Visalus: Visalus Protien Shake, Weight Loss. I challege you to lose 10 lbs. with me
ASEA: World's first and only stable formulation of the same Redox Signaling molecules found in the human body.
Gourmet Central:
Gourmet Foods, Jams, Dressings
ID Life: Personalized Nutrition Program designed specifically for each individual
Craig Alan Lycan II: All Natrual Cleaner That Cleans Anything
and more...