Class
How to Heal with Color

Learn what the power of colour can do for you. "How to Heal with Color" shows you how to use the vibrational effects of color to heal yourself and others, learn to:
Use color to balance the Chakras
Determine therapeutic colors by muscle testing and dowsing
Apply color therapy through touch, projection, breathing, gemsdtones, water and candles.
Rid yourdself of toxins , negativity and patterns that hinder your life process
Perform long distance healing on others
Use the powerful color healing of the Qabala to heal, balance and open your psychic center.
If you have an interest in colour, health and well-being, and/or complementary therapies do join us and learn more about Colour and Colour Therapy and how colour can help you on a daily basis.
We have lots of handle outs so please RSVP so we have enough packages
Email gmsamano@wildblue.net (956) 233-1629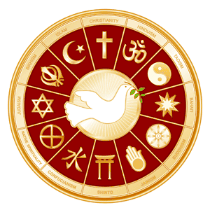 Donation
Your monetary gift gives us the ability to launch deeply impacting campaigns that support a World of Light, Love and Compassion..
Click on the Donation buttion below
Kabbala Transmission Aids
Need help on learning and using the Fire Letters...Great website for all your needs.
Note: Hebrew letters are read Left to Right;
← Zayin Yod Yod ←