Clearing - Energizing - Recharge Jewelry & Crystals
Click here to return to crystal Light Pyramid Page
Want to supercharge the effect of your jewelry and crystals? Just place them underneath our Giza Copper Crystal Light Pyramid to strengthen the cleansing process and amplify their energy. To take the energizing process to the next level, we have line our pyramid with Amethyst Geodes, and Crystal Grids made of Selenite and Crystal Skulls to amplify your intention.

Create a monthly or weekly routine of bring in your jewelry, crystals and tumbled stones to cleanse, recharge and restore overnight. In the morning, they'll be vibing high and ready for you to use. Crystals and tumbled stones placed under the CLP will vibrate with light and intentions will be magnified.
The CLP is a simple, yet powerful, energy tool for restoring positive energy and charging your jewelry and crystals. The pyramid shape aims to recycle heavy, stagnant and negative energy into light and flowing positive energy. It is believed to enhance and increase the power of anything placed underneath and inside of them. As one of the most effective energy conductors, copper attracts the many energies of the Earth, pulses the highest frequencies and is one of the most healing metals.
Suggested Love Donation: $8.00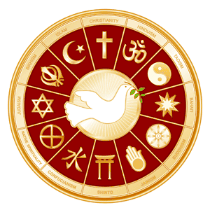 Donation
Your monetary gift gives us the ability to launch deeply impacting campaigns that support a World of Light, Love and Compassion..
Click on the Donation buttion below
Kabbala Transmission Aids
Need help on learning and using the Fire Letters...Great website for all your needs.
Note: Hebrew letters are read Left to Right;
← Zayin Yod Yod ←