Walking the Mainstream Path : In the Box
During my career, I have walked between 2 dimensions. During my early years in business, I headed a successful market research and advertising agency. Between the years 1977 to 1992, my life was focused on getting my education. I received a MBA from University of Texas and a Doctor of Philosophy Degree from the College of Education, with a Triple Major in Research Methodology, Psychological Testing and Statistics from Georgia State University, Atlanta, Georgia.
I have been employed by the Brownsville Independent School District ,Cameron County and Cameron County Housing Authority as an Grant, Evaluation and Assessment Administrator for Special Populations . Over the years my expertise in Texas-Mexico Border issues targeting low income families led to:
1. Appointed as Chairperson for the US Department of Justice Task Force on the Prevention and Intervention of Juvenile Delinquency.
2. Appointed as Panel member for the University of Texas, Dana Center to set national standards for the McKinney funded Programs for Homeless Youth
3. Appointed to develop bi-national Youth Substance Abuse Treatment Training Seminars for counselors in Mexico sponsored by DEF and the Mexican Government
4. Appointed to design a Hispanic Model for Youth Drug and Gang Prevention funded by the U.S.Department of Education
5. Appointed to developed a model Youth Entrepreneurial Program funded by the Criminal Justice Division, Governor's Office of Texas
6. Appointed to develop a Community Coalition for the Prevention and Intervention of Juvenile Delinquency for Brownsville, Texas funded by the Criminal Justice Division of the Governor's Office of Texas
I have devoted my time to address the mental health problems of homeless youth, battered women and drug addicted teenagers. My emphasis has been on building community coalitions and developing research based youth drug prevention and intervention programs, juvenile delinquency prevention programs, character education programs, homeless family and youth mental health and job training programs . At this time I developed several nationally recognized program models to help gifted and talented youth learn and keep at-risk youth off drugs. A good deal of my time was spent working as a consultant with the US Department of Justice to develop a comprehensive strategy to prevent juvenile delinquency and substance abuse.
I have successfully worked with numerous community partners in developing hispanic youth substance abuse prevention and intervention models including: Texas Commission of Alcohol and Substance Abuse, U.S Department of Education, U.S Department of Housing and Urban Development, JTPA, Texas Educational Agency, U.S. Department of Justice, Texas Homeless Network, Boys and Girls Club of Brownsville, Cameron County Housing Authority, Recovery Center, Meadows Foundation.
I am one of the few professionals in the Valley to integrate needs assessment, research based program design, program evaluation, holistic healing modalities and community linkages to the area of: substance abuse, youth violence, family strengthen, alternative education, homelessness, child and spouse abuse.
I am Director the Stargate Mystery School, Energy Meditation Center and Pastor of the Church of the Divine Spirit. I have been trained in numerous holistic modalities including:
Personality and Psychological Testing
Crystal Healing Therapy,
Intuitive Counseling & Channeling,
Reconnective Healing
Reiki Master
T'ai Chi & Meditation Instructor
Bruno Groening Circle of Friends Community Leader
DNA Activator
Light worker/MAP Medical Assistance Program
Vibrational Therapist: Institute for Research and Development of Alternative Therapies
Certified Energy Medicine Analyst including Resonant Field Imaging (Auras) and Brain Wave Synchronization
Coming Out of the Box: The Alternative Path
Dr. Roberta Dahl, Blue Ray Stargate Transmitter

In the 50's I was programmed by the System
In the 60's I was liberated from the programming of the System
In the 70's and 80's I learned how the System worked and why it was created
In the 90's I joined the System in order to improve it
In 2000 I left the System so I could co-create a New System."
My purpose of my life is not to heal people but to co-create the new system. What good would it do if I healed all the people in a town - yet everyday they went to a polluted and diseased river to drink.Then everyday they would become sick again. The river is the system. Everyday the system pollutes the people's body, mind and spirit . All the healers in the worlds will not help -until we recreate the Life source... a new river. To recreate the Life source you need three qualities; Integrity, Coherence and Congruence.
Integrity is being able to rigidly adherence to a code of behavior that fosters honesty, unity and purity.
Coherence is being in a state of being that provides for a balanced relationship between my body, mind, emotion and spirit
Congruence is being able to superimpose (exactly) your Super Consciousness (Higher Self) , Conscious (self) and Subconscious (Past Life and Programmed Consciousness) over one another, so they are in agreement...One Consciousness ..One mind . In this light I founded the The Church of the Divine Spirit in 2007.
In 1971, I first encountered the Rio Grande Valley or Magic Valley and awaken as a Blue Ray Stargate Transmitter. There are many Stargate Transmitters for God, as we are in the age of Aquarius where it is time. Joel prophesied that in the last days the LORD God would pour out his Spirit upon all flesh. He said: "Your sons and daughters shall prophesy, your old men shall dream dreams, your young men shall see visions." As that Spirit of the LORD is being poured out upon all flesh, the people of God are realizing the very personal presence of the LORD's hosts.
Transmitters are not channelers, psychics or mediums. They are not perfect individuals, they are like ordinary people. At the same time the mantle of Transmitter is not something the Divine Spirit gives out lightly. There is need for a higher level of consciousness. These individuals must be trusted to deliver a pure stream of Universal energy . It is the requirement of the Great White Brotherhood, the spiritual body of God in heaven that are working with the Mother Earth, that their Representatives and Transmitters have reached a level of oneness with the Christ Consciousness to ensure that they transmit the Universal energy as pure as possible. So the Masters generally work with someone for many lifetimes to prepare them for their healing mission.
There are levels or vibrational seed patterns for different kinds of transmitters, the first being a Transmitter for Christ. You do not have to be perfect to be a transmitter for Christ, but you do have to have a high level of bonding with the Christ Consciousness so that you may recognize and know the Christ within yourself and in purity and truth, release the Christ wisdom and healing wherever it is needed on the earth.
The next vibrational seed pattern is the Transmitter for the I AM . At this level you need a certain degree of bonding with the I AM before you can send universal energy through you. You do not have to be perfect, but you will have surrendered a greater portion of ego to the Divine Will.
The next level is a Sponsored Transmitter. This person has been overshadowed and receives a energy mantle directly from one or more Ascended Masters. In other words, an Ascended Master has taken responsibility for the training and for any wrongdoing of the Transmitter . Thus the Ascended Master spends time and energy to make sure that the Transmitter won't betray the Universal Energy and the Light. . I am a Orion Sponsored Transmitter that is overshadowed by the Christ, Ascended Masters Sanat Kumara, DK, Serapis Bey, Chaos Dragons, and Nanuit Polar Bear Spirit.
What is the Transmitters Role?
A Transmitter puts God first, over family and anyone or anything. So the Transmitter is available at any time or place to fulfill the need of the hour and release whatever the Divine Spirit needs. This takes sacrifice and attunement, for one must be ready and available, and always have a listening ear open to heaven. The Transmitter will fulfill whatever Spiritual direction comes to them, whether it be to form an organization, to put on conferences, teach certain concepts and ways of healing, or go wherever the Spiritual direction sends one.
The Transmitter will deliver the Spiritual teaching in whatever form of communication is appropriate. Sometimes that is in the form of hands on healings, meditation, lectures, either written or spoken, or writing books or taking dictations. A dictation is a message from an ascended master, an archangel or another advanced spiritual being delivered through the agency of the Holy Spirit. An Ascended Master may overshadow the Transmitter and use her voice, but this is not in a unconscious state. Psychic channeling, which often comes forth in trance, comes through the subconscious mind. The individual is not in the presence of his own Christ mind, and his body is used by discarnate, disembodied spirits, to convey messages from the departed. Whereas a Transmitter for the Spiritual Hierarchy is not permitted to have any psychic involvement or they would lose the gift of the Holy Spirit and of prophecy. The Ascended Masters require that one always be in full command of their faculties when they are in communion with God and that they retain their own reason and judgment and self-discipline at any time while being a Transmitter.
How would you recognize a false transmitter ?
There's only one way, and that is by the formula Jesus gave us. He said, "By their fruits ye shall know them." He told us there would be false Christ and false prophets in the world. Hence, if there were to be false Christ and false prophets, we may infer that there would also be true Christ and true prophets. Because we all have God living within us, the flame of God gives to us that consciousness whereby we can distinguish light and darkness and recognize the Liar and the lie. But if we attune to darkness and dark practices, we will not be in touch with that flame of God that gives us the truth.
Walking the Stargate Path: Out of the Box
I was born in 1951, in Chicago, Illinois, USA. An Orion Blue Ray Stargate Transmitter born into a Piscean Age. I incarnated into a psychic family. Both of my parents were Indigo souls. They were interested in things like Atlantis, psychological development, ESP, evolutionary theory, and so much more. This was in the 1950's and early 60's before these things became popular. My Mother was a natural clairvoyant and every time a disaster would befall the family she had advance warnings. My Mother had a regular ET guide from Ashtar Command called " Michael", which gave her advice on everything from books we should read...to where we should live. She was abducted by a UFO, when I was 12 years of age. As the result of the UFO experience, she had strange puncture marks on her stomach. She was in daily contact with the UFO ships and regularly gave us instructions on how to prepare for the "Ascension" in the coming years.
My Father was turned off to traditional religion but was interested in alternative spirituality. He was a design engineer for General Motors and a member of Mensa. He believed in the theory of Ancient Astronauts and followed a religion of logic and science. Instead of bedtime stories, he read me books on philosophy, ancient civilizations, ESP and the power of mind over matter. I was to taught to set my code of ethics not on faith, but on facts, that had been tested with common sense. ESP was seen as a natural ability in everyone and could be developed by controlling one's mind. My Father who was going blind in 1983, received a healing after visiting the Basilica of Our Lady of San Juan del Valle located in San Juan Texas. He regained his vision after this experience. Doctors could not explain his healing.
Throughout the years, psychic phenomena, regularly manifested in everyday and night of my daily life. I simply thought it was normal. I became aware of my own psychic abilities as a young child. As a young child (about 3-4 years old), I became aware of the timeline in which I was living. I had clear points where I experienced a timeline shift and the "memory" and sense of the another timeline. This happened at least once a week and could feel myself jumping in and out from a different timeline into this one. The other distinct difference is that I had a clear (although fading) recollection of my life in the other timeline. And it was very different. Our species was plagued with war or fear, there were no roads or houses .
We all exist in multiple timelines and probabilities simultaneously. Some of these timelines you are living in at this moment is a fulfilling of the prophecies of doom and planetary destruction. But, this is only one possible timeline. I was at a convergence point, a time node, where it is possible to jump from the doomsday probabilities into a new timeline where these events could be changed...this present day timeline. In this present timeline, the veils between the worlds are thin, and there is greater interaction between humans and intergalactic beings—such as ourselves—and with what you might call the devic and spirit worlds.
At the age of 5, I went into trace and using automatic writing wrote a 8 page poem in old English and Runic on a magical land of fairies and unicorns. This was my original timeline. By the age of 7, I was astral projecting out of my body regularly between timelines. My Mother started training me in meditation techniques and hatha yoga at age 10. After my Mother returned from her UFO experience, my psychic training concentrated on channeling through automatic writing, inner hearing, and trance work. I started working with my first spirit guides at age 14. My first guide was a nature spirit, an elf.
By the late 1970's, these experiences had become more and more frequent. Although clairvoyance and psychic abilities were a natural part of my life, I didn't do anything to develop my talents outside my family until I was 20. At the age of 14, I was sent away to a boarding school ... an elite Chicago College Preparatory School . My parents thought I would be protected from the thoughts and actions of the Hippy and Yippy movements. Chicago was experiencing a social revolution. It was the time of the Free Love, Free Drugs, Make Love not War, 1968 Democratic Convention etc. During my high school years, I used my channeling abilities to amuse my friends and give advice on love relationships. This made me very popular at my all girl college preparatory boarding school.
During my first years of college, I attended an all women college, Stephens College in Columbia , Mo. My first two years of college were spent studying world religions. I joined a Zen Buddhist group and spent two years in a meditation circle studying under two Buddhist monks. I had been accepted to a Zen Buddhist Monastery in Colorado and my college had agreed to give me college credit for the year I would be spending in the Zen Retreat. However, I never made it to the monastery.
In 1970, during my second year of College, my Mother received a message from her ET guides saying that the family was to leave Chicago (including me) and move to a special house where we would help Mary's Children. She told me that special individuals who wore the Mark of "Christ Consciousness" were being gathered together in certain areas of the country to help Mother Earth and Mankind. We would be led to our place by finding this special house that had been activated as a Transmitting Station. The location of the house was not given, but my Mother received a drawing of the house through automatic writing. For 2 years she traveled across the country with my father on business trips, showing various people the drawing of the "special house".
As my Mother was traveling the Country looking for this special house. I was told that there was going to be a gathering of Lightworkers to help the Earth to Ascend. Like my Mother, I was told I would recognize the location when I got there. So, I took off on a plane traveling to all the spots that I knew had sacred energy...Colorado, California, Washington, Sedona, New Mexico. I knew that when I got off the plane I would feel the Vibration. All of these places that I visited had cosmic energy but there was always something missing . Feeling confused and frustrated I was about to give up my search, when my Mother called and said she had found the house in Texas.
After 2 years, she found someone in Bayview, Texas who recognized the house from the Automatic writing drawing and took my parents to it. The house was built in 1928, was said to be haunted, and was for sale. My parents bought the house and I dropped out of Stephens College and moved to Texas. I got on a plane and came to the Rio Grande Valley. My Nature Spirit Guides had confirmed my mission was to be completed in South Texas, and not locked away in a Colorado Zen Monastery.
The only thing I knew about Texas, was a 1960 movie called "Easy Rider". The movie presented the area as swarming with redneck, good ole boys, driving pick up trucks, drinking beer and beating up anyone that had long hair… wore peace symbols to "Stop the War" and spoke of Love and Peace. Fear swept over me because I was a 'Flower Child" of the 60's and I always pictured these people as "Monkey's with Tools".
When I got off the plane at the Brownsville Airport , the vibration blew me away. I had never felt a vibration like this. All the places I had visited across the country sent out a clear, white light vibration of love, peace, harmony ...very New Agey. But in the Rio Grande Valley the vibration was very different. I felt a strong ancient energy ...more dense. I felt both a strong negative and strong positive energy, black and white…good and evil and the wavefield electrified the air with a sense of old time magic. .. pictures of Stonehenge, Avalon, Merlin, Dragons, fairies, the great pyramid at Giza and the Yucatan Pyramids flooded my mind.
I immediately took off from the airport to meet my Mother at "The House" . The house was an 1928 year old brick Spanish hacienda covered in vines located in Bayview Texas on a Resaca ( an ancient part of the Rio Grande River that had separated to form fresh water lakes across the Lower Rio Grande Valley) . It was built by Developers promoting this area as the next Florida. People in the area told us stories of the house being haunted with spirits and strange balls of light being seen at night gliding across the property . It seemed perfect, although I still did not understand the energy of the Area. Needless to say we bought the House and my Rio Grande Valley Experience began.
The Bayview Elves & Devas
After we moved into the House I met the spiritual entities that guarded the property. At night you could hear footsteps on the roof. It was not a four footed animal. The footsteps were from two foot beings. My Mother and I decided to explore this phenomena scientifically. One night we put flour all over the roof of the house to get a foot imprint. What we found in the morning astounded us. The foot prints were definitely made by a very small humanoid . The footprints looked like a child of 4 to 6 years.
My bedroom was located on the second floor of the house giving me an excellent view of the roof were we had seen the foot prints. The following night I sat by the window waiting for these beings to appear. Around 2:30 a.m they appeared. ...little people. They were running up and down the roof carrying something. They would get to the edge of the roof, jump off and then reappear on the roof again to repeat the performance. In the middle of the Roof stood a 7 foot being dressed in long white robes with long flowing silver hair . It appeared to be directing the little people's actions. I had a Bic lighter on me and decided to see if I could make contact. I flicked my Bic lighter several times. The little people stopped… looked at me and then went on with their mission as if I never existed. I was well versed in New Age Phenomena: UFO, Ascended Masters, Atlantis. But I had no idea were to put "Little People " in my mental database . In the morning I told my Mother of what I saw. She asked me if I felt they were evil or good. I told her, I felt no fear ..but I didn't feel love ….they were just there. She said they were here before us and we should just let them be. I just let it go.
Over the years I learned that these little people were actually elves and fairies sent by the Elohim,the highest order of Devic Kingdom to protect the House from Negative energy and entities. They were always present during our regular Meditation and Transmission Circles. Individuals attending our Circles commonly reported that they could feel someone watching them as the walked our labyrinth. Most of the time they were passive, however other times they were motivated to take part in the activities by helping to open multi-dimensional communication channels. However, at times they acted as Security Guards. For example, we held regular meditation circles and would invite the general public. We had only a few rules on who could attend, believing that the Divine Spirt would guide those who needed to be there. One of the regular circle attender was heavy drug user. He would repeatedly come to the Circle higher than a Kite. I had repeatedly told him that one of our rules was that any person attending the Circle needed to be straight during the Meditation..no drugs or alcohol. After the fourth time attending the Circle high, I asked Him to leave. He stormed out to his car. After a few minutes, I heard the car horn blast and he stormed back into the Meditation Circle holding his bleeding nose. He reported that when he had tried to start the car, some invisible being had grabbed his head and pushed it into the steering wheel causing the car horn to sound and giving him a bleeding nose. Blood was streaming out this nose due to the incident. Needless to say he never came back to our Meditation Group.
The Light Orbs
At night I would go out to our 3 acre grapefruit grove to see what other entities I could encounter. The balls of light or Orbs appeared. They were shining, glowing balls of light that floated about three feet above the ground. One night a ball of light floated towards me and stopped about five feet in front of me. It seemed to be sizing me up. I felt a consciousness. ..it was a living being. After about 5 minutes it darted away and disappeared behind some grapefruit trees. Over the years the balls of light would come and go. Many members of my meditation group reported seeing them, not only on my property but also on South Padre Island. Later the Ascended Masters told me they were sylphs… fairies of the Air element . The house was located directly on a devic portal that allowed elementals, fairies and elves to go back and forth between dimensions. During my years in the Rio Grande Valley of Texas and travels into Mexico, I have had many experiences of overshadowing with Ashtar Command UFO's, nature spirits, fairies, elves, dragons, ascended masters, and archangels. The Valley seemed to have an energy system that attracted all sorts of entities and the veils seemed to be very weak between dimensions.
The Mission
Shortly after we moved in to the House I was told by my Spiritual Guidance Team to go an area called the Salts Flats outside of Brownsville leading to South Padre Island and spend the night in my car. I took a friend from my college days that had traveled across the country with me during my search for this special place. We spent the night on the salt flats and had a close "encounter of a third kind".
During this encounter we were both beamed aboard a Mother Ship ran by the Ashtar Command, the Great White Brother Hood Airborne Division. We met with members of the Pleiadian Emissaries of Light, the Sirian Archangelic League of the Light, the Andromedan Intergalactic beings of the Light, members of the Ascended Master Santa Kumura, Serapis Bey, Dk and the Elohim. Behind these Beings stood a Maya pyramid topped by a gigantic Sun Gold Disc which I later came to know as a Sun Discs.
In my mind I could hear them speaking to me as one voice. These Ancient Beings told me that the Earth energies from the Rio Grande Valley would play an important role in the Awakening process. Throughout the World, certain parts of the planet, were being activated to help raise the vibration of the planet as a whole. These focal points are called Planetary Gateways. Researchers have located 12 Planetary Gateways , approximately one on each continent. The Rio Grande Valley is located in one of these Planetary Gateways or Mega Energy Vortexes.
The Valley was being prepared to become part of New Atlantis or Altea in an area that was once an Atlantis Temple Complex. This process is being initiated by a Higher Intelligence from Orion coming into the Ocean from the Bermuda Triangle area. The Ancient Atlantean Complex located unders the waters of the Gulf of Mexixio and Laguna Madre Bay will be activated from the Bermuda Triangle, and this Complex will be used to open Stargates across South Texas. I was to help to releases specific keys and codes to help activte some of these Stargates.
I would be lead to these places and was to bury special Lemurian Seed Crystals in the ground. When the crystals were activated they would act as a Light House sending a wave field across the Valley and the Nation. This wave field would draw those individuals into the Valley that had made a spirit contract before they incarnated here to be part of the ascension process. Mt Shasta in Washington was undergoing a similar process . Furthermore, the buried Lemurian Seed Crystals would help activate Rio Grande Valley Stargates. These Stargates allowed the Ascended Masters to send their consciousness directly into the minds, bodies and spirits of those individuals located in areas surrounding the Stargate. Part of the effect of this energy is that more and more people would become psychic and would start to receive multi-dimensional messages in a more specific way.
Furthermore, Stargates released a very special high vibrational seed pattern that worked only on certain individuals called Stargate Transmitters. My mission was to open a Christ Consciousness Metaphysical Center to help with the Stargate Transmitter Identification and Awakening Process. The timing of the opening of the center was important as it had to be aligned with a Planetary Ascension Timetable. I was told that I was to go on with my life and when the time was right I would be given the resources and knowledge to open the center.
After the UFO encounter both my friend and myself were beamed back to the car. I notice 14 shining globes of light , similar to the orbs I saw at my house in Bayview. They placed themselves in the sky above the car and beams of light started shooting out of them in all directions. The beams were forming a energy shield across the Valley. Later the Ascended Masters told me that this electro magnetic shield would create a green house effect across the Valley. Stargate transmitters who come to the Valley for downloading would enter under the shield and be nurtured just like young plants in a Garden Nursery.
What are Lemurian Seed Crystals
Lemurian Crystals were found in Brazil in 1999 lying separate in a bed of pink colored sand, unattached to a clusters which is the normal way quartz points are found. Metaphysical Legend states that there was once an advanced ancient civilization called Lemuria. It was very similar to Atlantis but more spiritually developed and peaceful. When there civilization was about to be destroyed they programmed these crystals to teach their messages of oneness and healing . They planned that these messages would be retrieved when the energy on Earth was more advanced. The Lemurians then planted (or "seeded") the Lemurian Crystals, encoded with their ancient knowledge and wisdom, to be found centuries later by us.
Lemurian Seed Crystals are Master Crystals . Their mission was to transmit love, light and unity frequencies to other crystals within the Crystalline Grid so they could help anchor these energies into the planet. The legend says that Lemurian Seed Crystals are planted in a grid pattern over the surface of the Earth to form a communication channel to other star systems and other dimensions. These Crystals transmit energies and information associated with the Earth, the stars, and beyond. This is the time of the divine feminie and Lemurian Seed crystals generate a very feminine or yin energy. Any area where they are located takes on a higher frequency and upgrades the level of consciousness.
Wake Up Call
Years after my encounter with the Mother Ship between the years of 2011 and 2012, I was lead to special areas in the Valley cities of San Benito, South Padre Island, Port Isabel, Brownsville, Mc Allen and Bayview. At these locations I buried lemurian seed crystal in sacred geometric patterns and performed visualizations for the healing of Mother Earth. Several local Transmitters helped out during these Rituals. I felt like Richard Coon who in 1976 made special preparations to activate the 8th Planetary Gateway where the Rio Grande Valley is located. During a trip to Mexico he prepared the El Tule Tree in Mexico for 8th Planetary Gateway Activation by planting a device, consisting of rubies and emeralds beneath its roots. This ritual device was designed to activate the instant of Sunrise on August 17, 1987 for the Harmonic Convergence. The 8th Gateway is located directly on the Dragon Leyline called Feather Serpent . The Rio Grande Valley draws energy from this Leyline. At Sunrise on August 17 1987 at the El Tule Tree... the Feathered Serpent Leyline was re-activated. In this process of the 8th Planetary Gateway went online. During this event the Earth released the Feathered Serpent Frequency and Consciousness through the roots of the El Tule Tree. Previously, the Female Rainbow Serpent Leyline was activated on April 22, 1984 from Australia. These two events linked all the Planetary Gateways into an integrated, fully operating system of Earth Energy.
Although my Rituals would not be as grande as Richards, my Spiritual Guidance Team assured me that the vibrational seed pattern generated from the crystals would help to activate the Stargates located in each of these cities, and help awaken Stargate Transmitters . My Spiritual Guidance Team told me that my mission was to open a Christ Consciousness Metaphysical Center to help with the Stargate Transmitter Awakening process .
In 2007 I opened the Church of the Divine Spirit. The Church was founded on the universal teachings of the ancient Mystery schools of Lemuria, Atlantis, and Egypt. However it also introduces new teachings for the extraordinary time we live in now—many of these teachings have been received from the Ascended Masters and the Archangels, as well as from the Pleiadian, Sirian, and Andromedan Emissaries of Light.
As a Orion Blue Ray Transmitter I am working with Planetary and Earth energy at St. Michael's Grove in Bayview Texas to prepare individuals, transmitters, lightworkers and Mother Earth for the Planetary Ascension . Over the past seven years I have been developing meditation programs and healing methods that are the result of my overshadowing of the Holy Spirit, Nature Spirits, Ascended Masters DK, Serapis Bey, Sirius Archangelic League of Light, Sant Kumura, The Christ, Archangel Michael, Anubis, and Dragons. These program are designed to raise the vibratory level, release personal karma, heal emotional, physical, mental and spiritual bodies, cleanse the chakra amd aura, open up Earth portals to create doorways for new energy streams that will, increase latent genetic abilities and amplify psychic energy.
Over the years my guides have directed me to undertake extensive training in energy and chakra work, meditation and transpersonal psychology. I am a certified DNA Healer, Delta Society Animal Pet Therapy Partner, Vibrational Therapist (i.e., tuning forks and crystal bowls), Reiki Master, Tai Chi Instructor, Crystal Therapist, and Resonant Field Imaging Technician (i.e. measuring a person's electro magnetic energy or aura). Over the years I became a member of several western tradition mystery schools including B.O.T.A., The Rose and the Cross, and Inner Five Circles. My studies focused on Mystical Christianity and covered the Dead Sea Scrolls, Aramaic and Hebrew (old and new testament), the Lost Books of the Bible, the philosophy of Hermes Trismegistus, Golden Dawn, Alice Bailey, Helena Blavatsky, Ram Dass, J. Krishnamurti, Dion Fortune, W.W. Leadbeater, A. Crowley, Jewish Cabalistic tradition, Rosicrucians and more. Over the years, I found myself getting farther away from the church but closer to God.

| | | |
| --- | --- | --- |
| | | |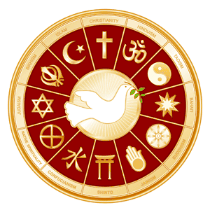 Donation
Your monetary gift gives us the ability to launch deeply impacting campaigns that support a World of Light, Love and Compassion..
Click on the Donation buttion below
Kabbala Transmission Aids
Need help on learning and using the Fire Letters...Great website for all your needs.
Note: Hebrew letters are read Left to Right;
← Zayin Yod Yod ←