Attention:
It is our mission to make information available for individuals actively working to improve themselves and the planet. Our focus is on a high quality affordable healthcare model that supports a holistic & earth friendly lifestyle, preventive health & wellness education, self-help solutions, alternative medicine resources, spirituality, and environmental awareness.
Information found at Church of the Divine Spirit is not a substitute for medical advice. Always consult a professional healthcare provider before beginning any new treatment. It is the responsibility of the reader to research the accuracy and usefulness of all information found at this site. The Church of the Divine Spirit assumes no responsibility or liability for any consequence resulting directly or indirectly for any action or inaction you take based on or made in reliance on the information, services, or material on or linked to this site. All information provided at Church of the Divine Spirit is for informational purposes only and is subject to change without prior notice.
The Church of the Divine Spirit contains links to external sites and services. In no event shall The Church of the Divine Spirit be held responsible or liable, directly or indirectly, for any damage or loss caused or alleged to be caused by, or in connection with the use of or reliance on any such content, goods, or services available on or through any site or resource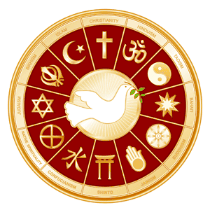 Donation
Your monetary gift gives us the ability to launch deeply impacting campaigns that support a World of Light, Love and Compassion..
Click on the Donation buttion below
Kabbala Transmission Aids
Need help on learning and using the Fire Letters...Great website for all your needs.
Note: Hebrew letters are read Left to Right;
← Zayin Yod Yod ←